Located in south Philadelphia, the Wachovia Center has been the home of the Philadelphia 76ers for more than 15 years. The 76ers originated in Syracuse, NY in 1938, becoming the NBA's first team, and were known as the Nationals. The team played in Syracuse until 1963 when they were moved to Philadelphia because Syracuse was too small to support a NBA franchise. Renamed the 76ers, the team played at Convention Hall and the Philadelphia Arena before moving into the Spectrum in 1967. The 76ers shared the Spectrum with the Philadelphia Flyers (NHL). Like many other teams in the NBA and NHL, by the mid 1990s both the 76ers and Flyers wanted a new larger arena. Construction began in 1994 on the site of what was John F. Kennedy Stadium in the sports complex that included at that time the Spectrum and Veterans Stadium.
FACTS & FIGURES
-Opened: 11/1/96
-Capacity: 21,600
-Tenants: Philadelphia 76ers (NBA), Philadelphia Flyers (NHL)
-Cost: $213 million
-Architect: Ellerbe Becket
-Address: 3601 S. Broad St., Philadelphia, PA 19148
-Former Name(s): CoreStates Center, First Union Center
Seating Chart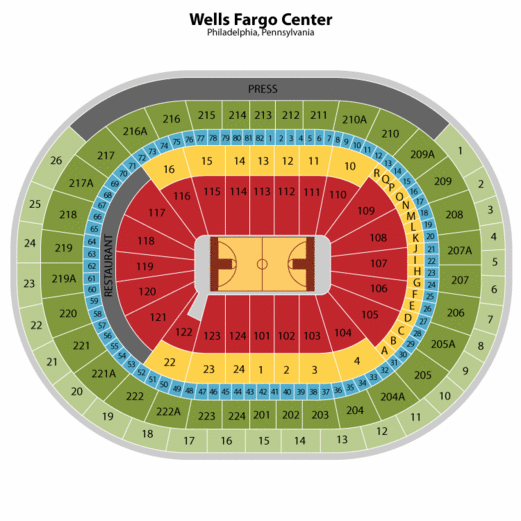 Originally known as the Core States Center, the 76ers played their first game at their new arena in 1996. The arena has had four names including its current one, the Wells Fargo Center. It has a seating capacity of 21,660 that includes 1,880 club seats and 126 luxury suites. Fans attending games at the Wells Fargo Center can check out the 76ers Zone, that displays memorabilia and historical highlights of the NBA in Philadelphia. The arena also features a brewery and pub and a new HD scoreboard. Today the Wells Fargo Center is part of the Philadelphia Sports Complex that includes Citizens Bank Park and Lincoln Financial Field.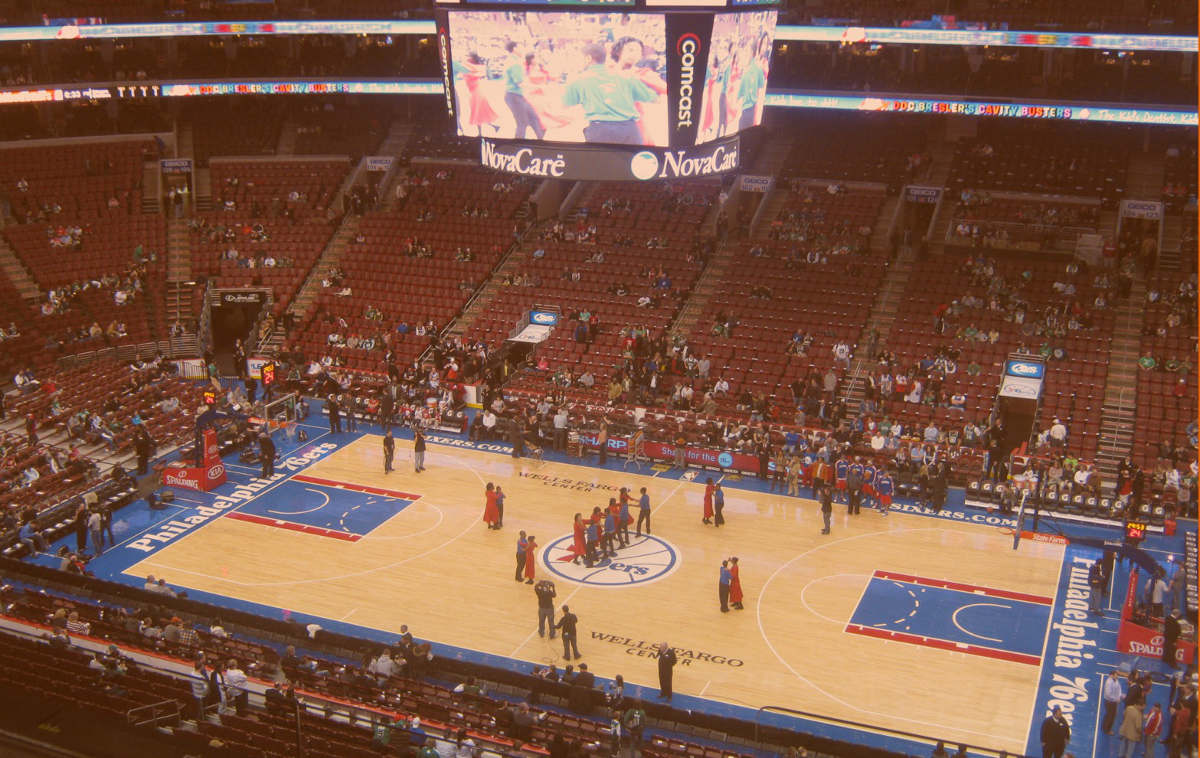 Did you enjoy this arena?
Leave a review below!
Wells Fargo Center
Average rating:
0 reviews