Throughout sports there are many classic arenas and stadiums that are replaced by new modern sports facilities. TD Garden is included in this as it replaced one of the most classic arenas in all of sports, the Boston Garden. For nearly 50 years the Celtics played here winning 16 NBA Championships. The Boston Garden had many design flaws that made it unique and different from other arenas in the NBA such as obstructed seating. In the early 1990s, both tenants of the Boston Garden, the Celtics and the Bruins (NHL), wanted a new modern facility built. Construction on a new $160 million arena began in May 1993 and was paid using city bonds.
FACTS & FIGURES
-Opened: 11/3/1995
-Capacity: 18,854
-Tenants: Boston Celtics (NBA), Boston Bruins (NHL)
-Cost: $160 million
-Architect: Ellerbe Becket
-Address: 100 Legends Way, Boston, MA 02114
-Former Name(s): FleetCenter, Shawmut Center
Seating Chart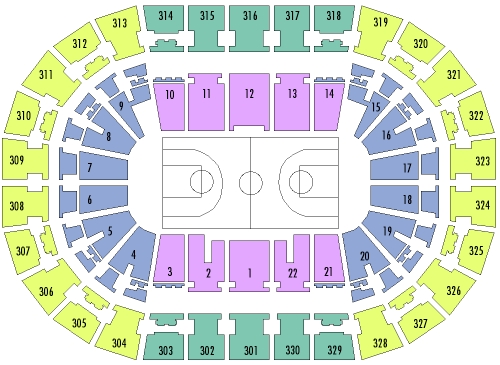 Originally known as the FleetCenter, the Boston Celtics played their first game at their new arena on November 3,1995 against the Milwaukee Bucks. With a capacity of over 18,000, 2,400 club seats and 104 luxury suites, the Celtics home has many more amenities and features than the Boston Garden had. In July 2005, the arena was renamed TD Garden after TD agreed to a 20 year contract through 2025. The arena features three private restaurants including the Premium Club Restaurant. One legendary feature that came from the Boston Garden to the TD Garden is the parquet floor that is found at only three NBA arenas. This flooring has been used since World War II and features a distinguishing look.
Fans attending games at TD Garden can visit the Sports Museum for New England Sports History and see memorabilia from a variety of sports. Recently a new multimillion dollar 360 degree video scoreboard was added to the arena. The Celtics and the Bruins (NHL) are the primary tenants of TD Garden. In June 2008 the Celtics won their first NBA Championship at TD Banknorth Garden in six games against the Los Angeles Lakers.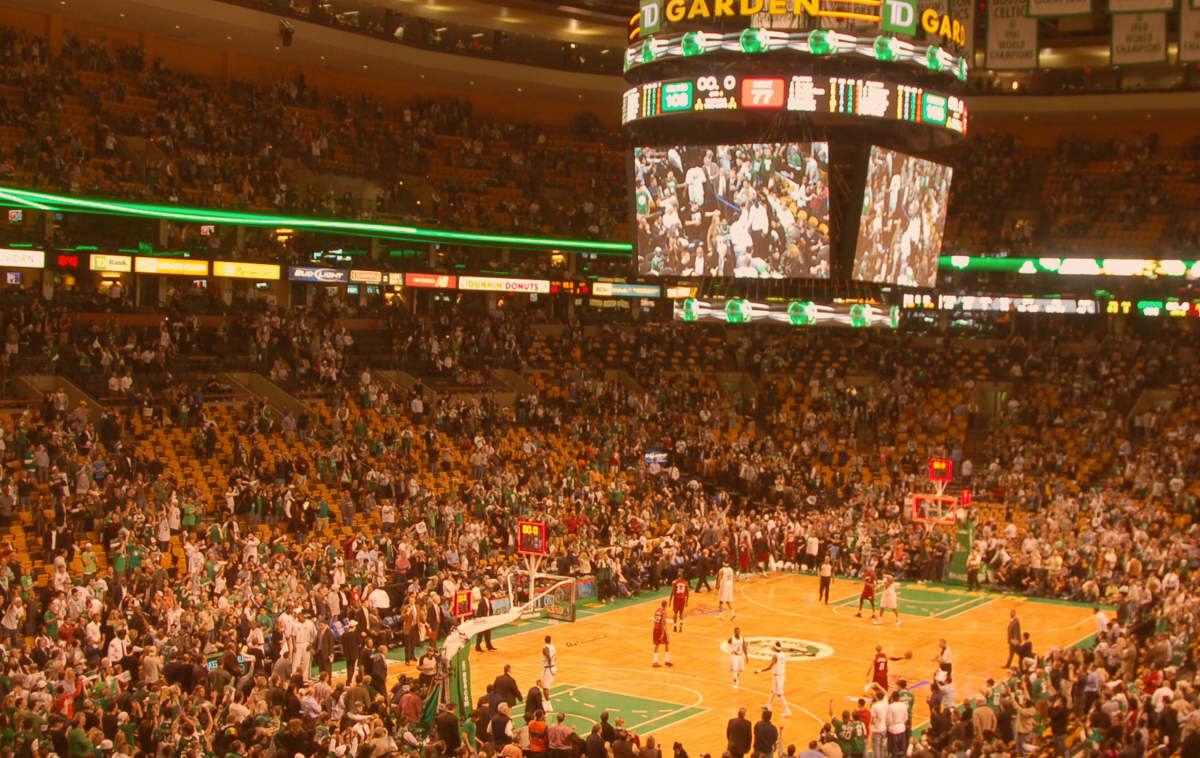 Have you seen a game here?
Leave us your thoughts below!
TD Garden Review
Average rating:
0 reviews