Like the Toronto Blue Jays (MLB), the Toronto Raptors are the only NBA franchise in Canada. The City of Toronto is the only city in Canada that has been able to maintain support of professional sports franchises other than hockey as the Vancouver Grizzlies moved to Memphis and the Montreal Expos (MLB) moved to Washington, DC since 2000. The Raptors were an expansion franchise that began playing in 1995 at the SkyDome (now known as the Rogers Centre). Built as a multipurpose stadium for football and baseball, the SkyDome was too large for basketball games. Construction of a new arena for the Raptors and the Toronto Maple Leafs (NHL) began in February 1997.
FACTS & FIGURES
-Opened: 2/21/1999
-Capacity: 19,800
-Tenants: Toronto Raptors (NBA), Toronto Maple Leafs (NHL)
-Cost: $265 million
-Architect: HOK Sport, Brisbin Brook Architects
-Address: 40 Bay Street, Toronto, ON M5J-2N8
-Former Name(s): None
Seating Chart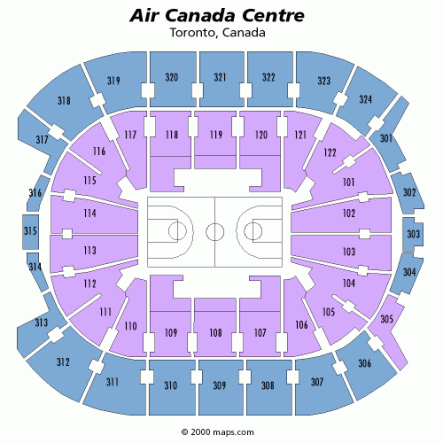 Located in downtown Toronto along Bay Street, the Raptors played their first game at the Air Canada Center on February 21, 1999 against the Vancouver Grizzlies. Air Canada paid $40 million over 20 years for the naming rights to the Raptors home. The arena is unique as it was built on the site of the Canada Post Delivery Building and has incorporated part of the original building into the façade on the east and south parts of the Air Canada Center. Many fans enter through this area, known as the Galleria, where the fan zone and merchandise areas can be found. The Air Canada Center has a seating capacity of just under 20,000. It has many modern amenities including 1,020 club seats, 150 suites, the Molson microbrewery, the Air Canada Club and the Hot Stove Restaurant.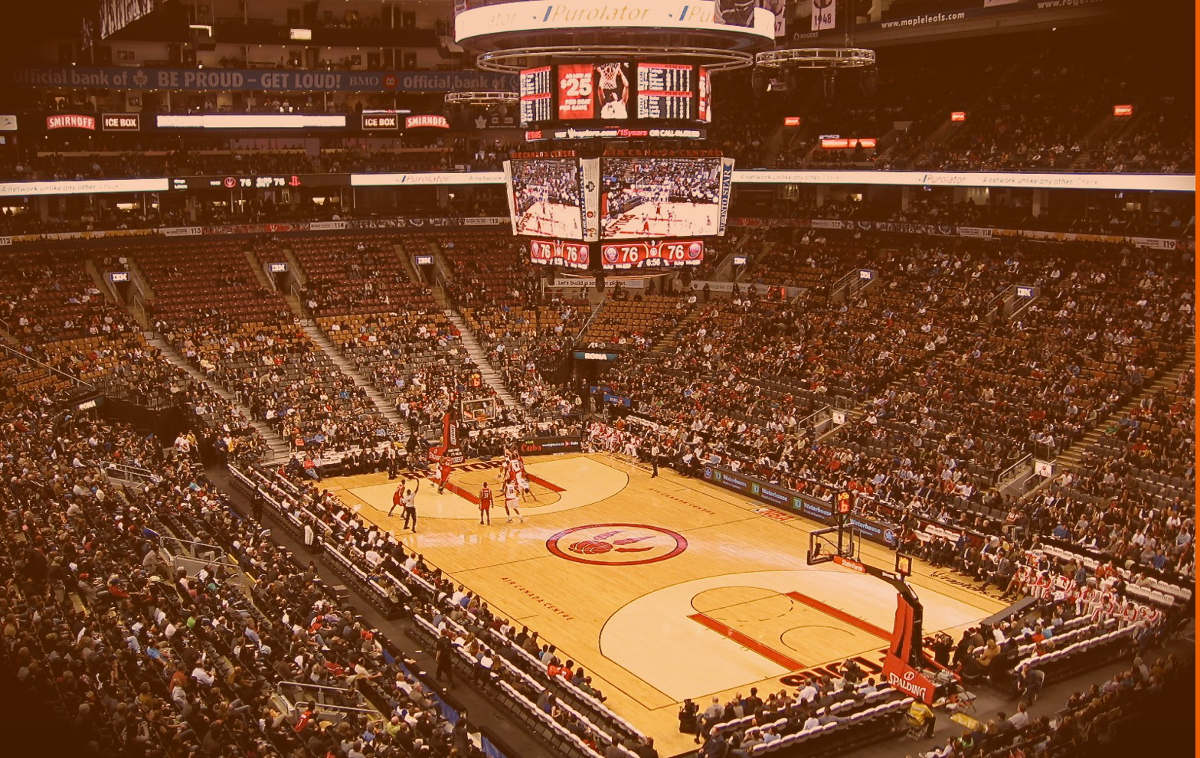 InsideArenas.com
Average rating:
0 reviews