Fans attending games at the home of the Chicago Bulls, know that they have one of the best traditions in the NBA at the United Center. The pregame introductions of players, the dimming of the lights and the playing of On the Run by Pink Floyd has become famous around the world. The Bulls became a NBA franchise at the start of the 1966-67 season. Before the team's inception, two other NBA franchises had been in Chicago, the Packers who moved to Washington and the Stags who folded in 1950. For 27 seasons the Bulls played at Chicago Stadium, one of the oldest NBA arena's in the league when the Bulls moved to the United Center in 1994. The 17,000 seat Chicago Stadium opened in 1929 and was the site of many great sporting events including three Bulls NBA Championships.
FACTS & FIGURES
-Opened: 11/4/1994
-Capacity: 22,220
-Tenants: Chicago Bulls (NBA), Chicago Blackhawks
-Cost: $175 million
-Architect: HOK Sport, Marmon Mok
-Address: 1901 W. Madison Street, Chicago, IL 60612
-Former Name(s): None
Seating Chart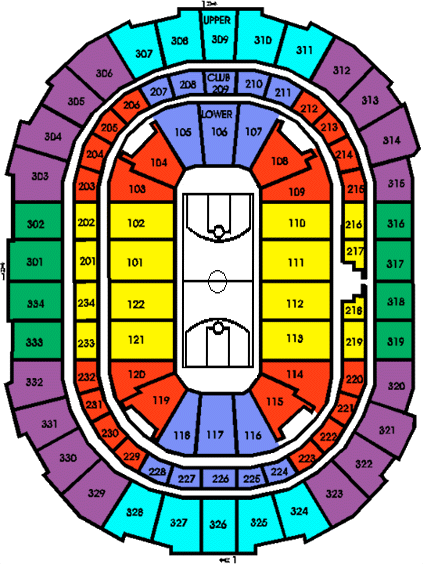 Like nearly every other NBA team in the league, the Bulls and owner Jerry Reinsdorf wanted a new arena to replace the aging Chicago Stadium as it lacked many modern features. Built near Chicago Stadium construction of the new arena began in April 1992. United Airlines purchased the naming rights to the arena for $1.8 million a year until 2014, thus it was named the United Center. The Bulls played their first game at the new arena in 1994. With a seating capacity of 22,220 it is the largest arena in the NBA. Many amenities can be found at the United Center including Fandemonium where fans can buy Bulls merchandise, The Locker Room and The Windy City Grill. A statue of the greatest player in the history of the NBA, Michael Jordan, can be found outside the east side of the stadium. Not only did he lead the Bulls to three NBA Championships before the team moved into the United Center but three additional NBA Championships in 1996, 1997 and 1998. In addition to being the home of the Bulls, the United Center hosts many other events including the Chicago Blackhawks (NHL).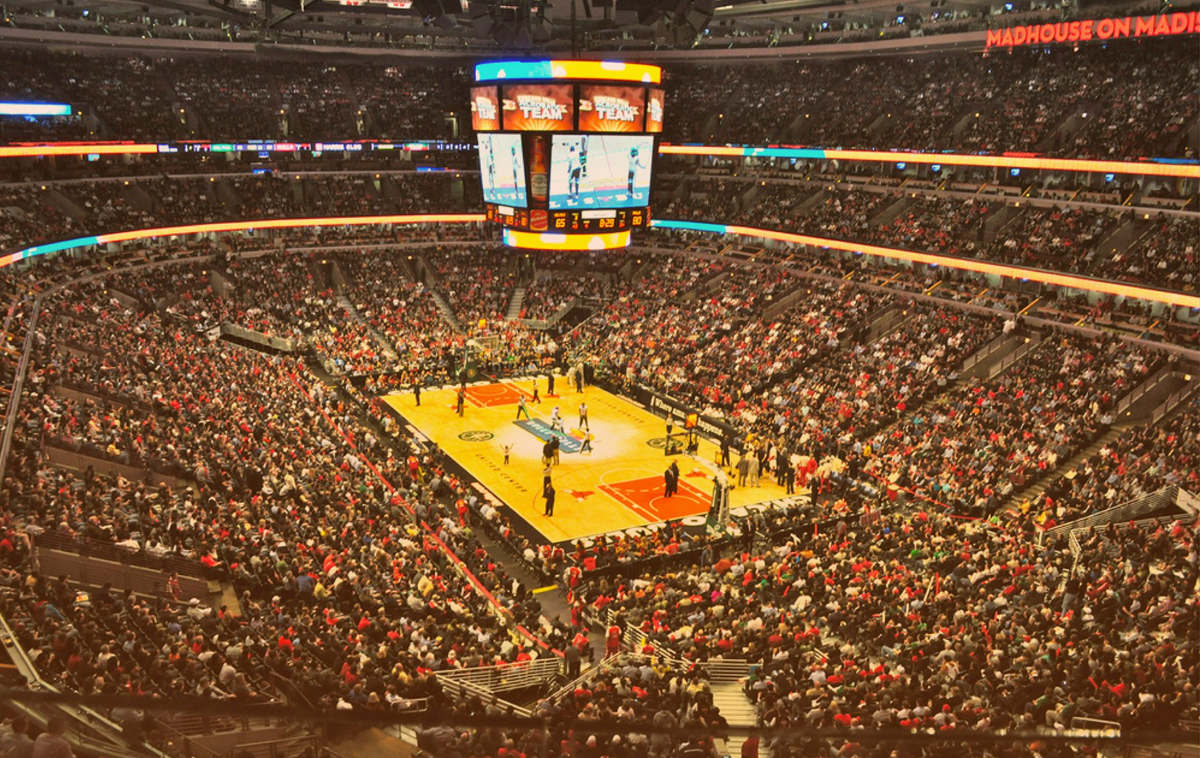 Did you enjoy this arena?
Leave a review below!
United Center
Average rating:
0 reviews