For almost half of a century, the Pistons have called the Detroit metropolitan area their home. The team moved to the area from Fort Wayne, IN after the 1956-57 season. They played at Cobo Hall and later moved to the Pontiac Silverdome in 1978. Home of the Detroit Lions (NFL), the Silverdome was a massive facility for NBA games to be held. By the mid 1980s, owner of the Pistons, William Davidson, decided to construct a new basketball arena for his team. A site in Auburn Hills was chosen to construct the $70 million arena.
FACTS & FIGURES
-Opened: 1988
-Capacity: 22,076
-Tenants: Detroit Pistons (NBA)
-Cost: $70 million
-Architect: Rossetti Architects
-Address: 5 Championship Drive, Auburn Hills, MI 48376
-Former Name(s): None
Seating Chart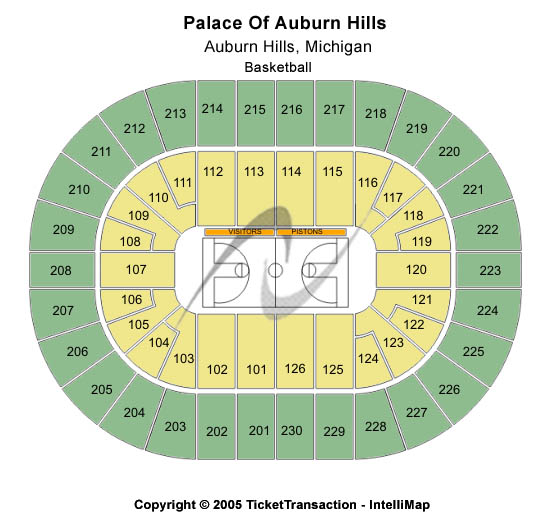 The Detroit Pistons first season at the Palace at Auburn Hills was in 1988-89. With a capacity of over 22,000 the Pistons home is the second largest arena in the NBA. The Palace at Auburn Hills features 1,000 club seats, five underground luxury suites and an additional 180 luxury suites. Fans attending games can visit the Hall of Fame and Museum to check out memorabilia from the Pistons history. The Pistons have had many successful seasons at the Palace at Auburn Hills. They won two NBA Championships during their first two seasons there. The Pistons also won their third NBA Championship at the Palace at Auburn Hills during the 2003-2004 season.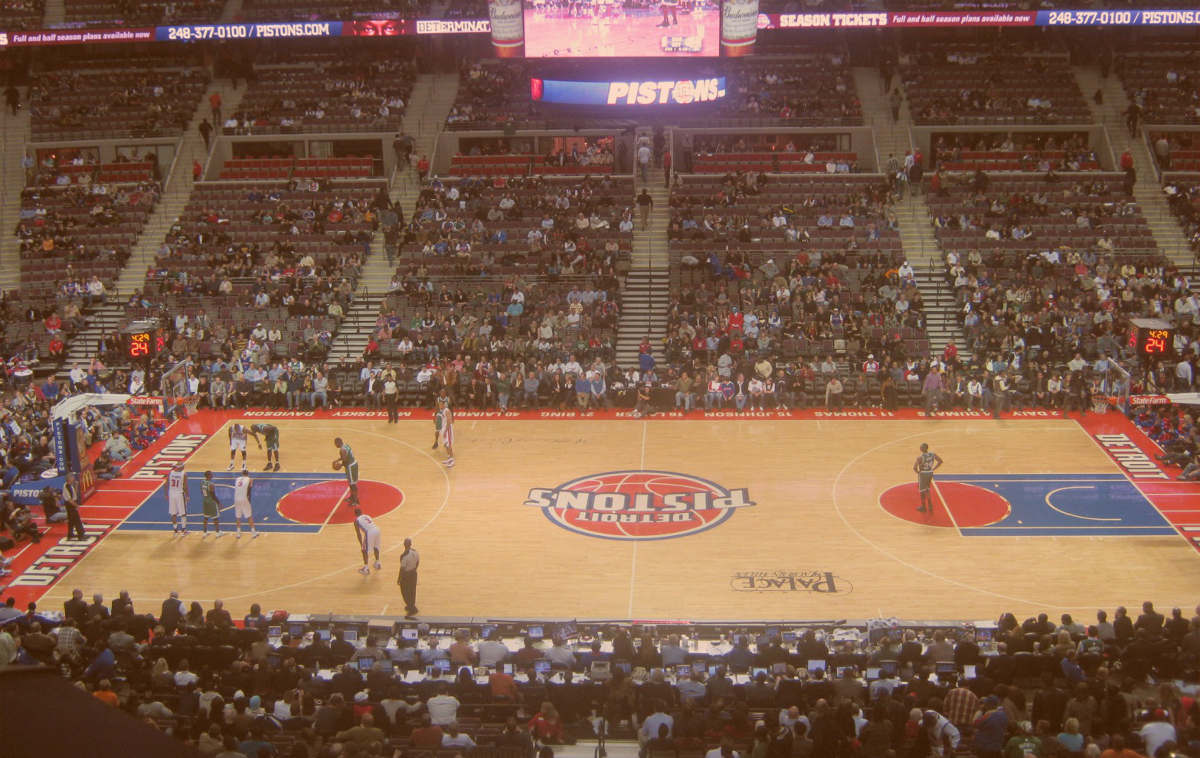 History of the Detroit Pistons
The Detroit Pistons are a professional basketball team based in Detroit, Michigan. The team was founded in 1941 and is a member of the Eastern Conference of the National Basketball Association (NBA). Over the course of its history, the Pistons have established themselves as one of the top franchises in the NBA, with several successful seasons and several legendary players.
In the early years of the Pistons' existence, the team struggled to find success on the court. Despite this, the team managed to rebuild and retool its roster over time, led by talented players such as Dave Bing and Bob Lanier. With this new talent in place, the Pistons became a competitive team and made several deep playoff runs in the 1970s and 1980s.
In the late 1980s and early 1990s, the Pistons were led by a group of talented players, including Isiah Thomas, Joe Dumars, and Bill Laimbeer, who were known as the "Bad Boys" for their physical, aggressive style of play. With this new talent in place, the Pistons became one of the top teams in the NBA and won two championships in 1989 and 1990.
In the 2000s, the Pistons continued their success, led by talented players such as Chauncey Billups, Rip Hamilton, and Ben Wallace. With this new talent in place, the Pistons won another championship in 2004 and made several deep playoff runs in the following years.