Throughout the NBA there are several basketball arenas that have nicknames, none that may be as good as "the Q." For more than 35 years the Cavaliers have been playing basketball in Cleveland, first playing at Cleveland Arena, then the Richfield Coliseum and now at Quicken Loans Arena. From 1974 until 1993 the Cavaliers played at the 20,000 seat Richfield Coliseum. During the 1980s both the Cavaliers and the Cleveland Indians (MLB) began seeking new facilities to play at. Furthermore, the City of Cleveland was looking to revitalize its downtown Gateway area. In the early 1990s both the Cavaliers and Indians began constructing news sports facilities as part of the Gateway Sports and Entertainment Complex. Jacobs Field, home of the Cleveland Indians and Gund Arena, then named after Cavs owner Gordon Gund opened in 1994.
FACTS & FIGURES
-Opened: 10/17/1994
-Capacity: 20,562
-Tenants: Cleveland Cavaliers (NBA)
-Cost: $100 million
-Architect: Ellerbe Becket, Robert Madison Int'l Inc.
-Address: One Center Court, Cleveland, OH 44115
-Former Name(s): Gund Arena
Seating Chart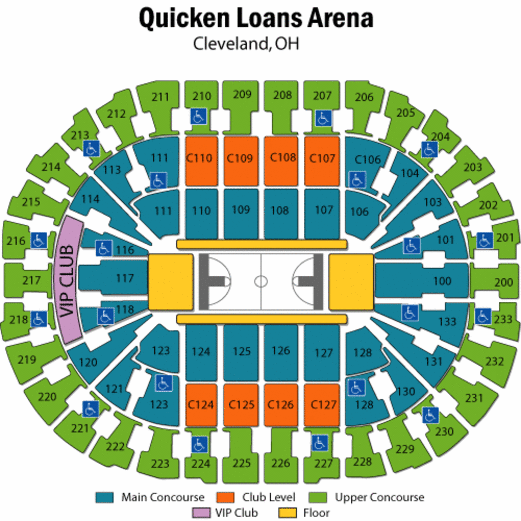 The Cleveland Cavaliers played their first game at Gund Arena on October 17, 1994. Gund Arena was one of the premier basketball arenas when it opened and remains one of the best facilities more than a decade later. Today the Cavaliers home is known as Quicken Loans Arena or by its nickname, "the Q," after Dan Gillbert, owner of Quicken Loans, bought the team in 2005. Quicken Loans Arena has over 20,000 seats with 60% of the seats in the lower level. It has 2,000 club seats and 88 luxury suites. From the outside the building fits directly in with its surroundings including Jacobs Field. A 108ft. by 48ft. bay window allows people outside Quicken Loans Arena to see what is going on inside, while letting fans see the Cleveland skyline while inside the building for an event. There are several amenities at Quicken Loans Arena including Gordons Sports Bar and Bridge's at the Q, a place for fine dining.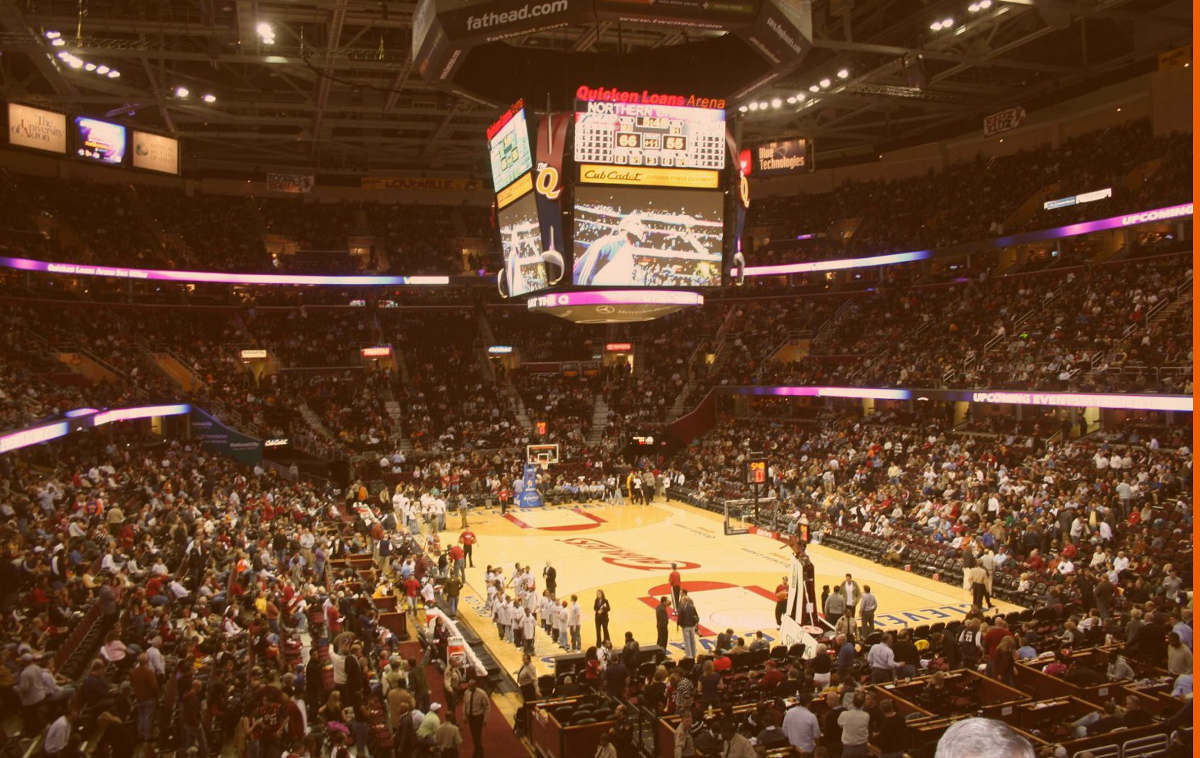 Did you enjoy this arena?
Leave a review below!
If you'd like to bet on the Cavaliers winning another championship or just winning their next game, visit SportsBetPromoCodes for promotion codes to get free sports bets (UK visitors only).
InsideArenas.com
Average rating:
0 reviews