Unlike Major League Baseball where the trend has been to build ballparks that reflected ones of the early 20th century, most NBA arenas built have been constructed with sleek modern designs. However, the Indiana Pacers decided to go with the retro look with their home, Bankers Life Fieldhouse. The Pacers became a NBA team in 1976-77 as a result of the ABA folding. They played at Market Square Arena that had a capacity of nearly 17,000 but lacked luxury suites and many other amenities that prompted the Pacers to begin looking into building a new arena in the 1990s. A retro style fieldhouse was designed by Ellerbe Becket that reflected high school fieldhouses in Indiana for the Pacers. This design was similar to the retro ballparks that were being built by Major League Baseball teams at the time. Construction began in July 1997 and was completed two years later. At a cost of $183 million, the Pacers contributed $57 million, $79 million came from taxes and the rest from private contributions.
FACTS & FIGURES
-Opened: 11/6/1999
-Capacity: 18,345
-Tenants: Indiana Pacers (NBA)
-Cost: $183 million
-Architect: Ellerbe Becket
-Address: 125 S. Pennsylvania St., Indianapolis, IN 46204
-Former Name(s): Conseco Fieldhouse
Seating Chart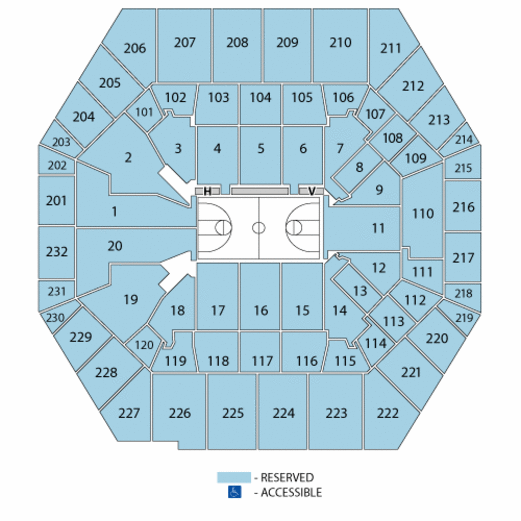 Originally known as Conseco Fieldhouse, the Pacers played their first game at the arena on November 6, 1999 winning against the Boston Celtics. As fans approach the Pacers arena from the outside, they see a structure that truly resembles classic basketball fieldhouses from the past. The façade consists of brick and glass, fitting in with surrounding buildings in downtown Indianapolis. Many fans enter through the Entry Pavilion, the main gathering place before and after games. The has a nostalgic look all around including the Grand Staircase that takes fans to the different levels of the building. The Pacers home has a seating capacity of 18,345 for basketball with 69 luxury suites and 2,400 club seats. Some of the best seats are in the Founders Level, seats that are 16 rows from the court. In December 2011 the arena was renamed Bankers Life Fieldhouse after CNO Financial purchased Conseco. Annually Bankers Life Fieldhouse has been ranked one of the top arenas in the NBA.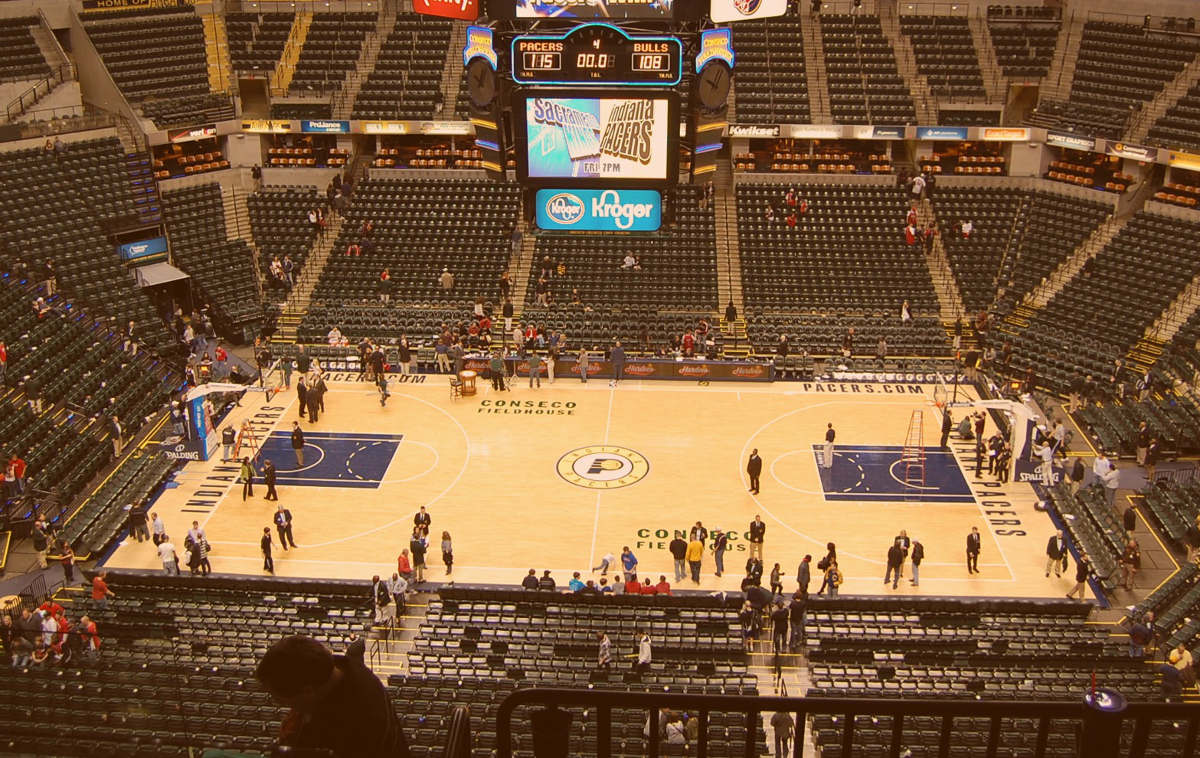 Recommended:
Keep up to date with the Pacers at Reddit – the official sub-reddit is at https://www.reddit.com/r/pacers/.
Bet on the Indiana Pacers online at MyBookie.ag and when you redeem the MyBookie promotion code USABETS – click here for details – you can get up to a $1,000 bonus!