For nearly two decades the Orlando Magic played at Amway Arena. When it opened in 1989, it was one of the premier arenas in the NBA. However, since that time the economic landscape of the NBA changed as nearly every team moved into a new arena that included luxury suites and club seats. This led the Magic ownership to pursue the construction of a new arena for the team. In December 2007 they unveiled plans to construct a new arena in downtown Orlando along Church and Hughey Streets. The $480 million arena was financed by the Magic contributing $50 million, the city paying for the land and infrastructure, and bonds from Orange County. Amway decided to continue its partnership with the team and purchased the naming rights to the new arena in August 2009 for $40 million over 10 years.
FACTS & FIGURES
-Opened: 10/28/2010
-Capacity: 18,500
-Tenants: Orlando Magic (NBA)
-Cost: $480 million
-Architect: Populus
-Address: 400 W. Church St., Orlando, FL 32801
-Former Name(s): None
Seating Chart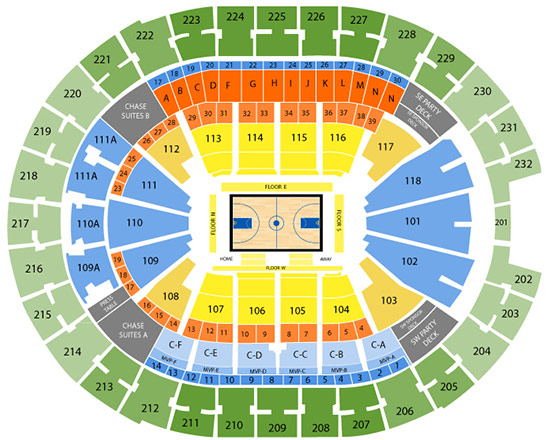 The Orlando Magic will play their first game at Amway Center on October 28, 2010 against the Washington Wizard. It has a larger seating capacity than the Amway Arena with 18,500 seats. The Amway Center has three seating levels, the lower, club/suite and upper level. Magic fans can find many amenities here as it has 56 luxury suites, 10 specialty suites and four restaurants. Perhaps the most unique feature of the Amway Center is the main 20,000 square foot entrance to the arena that features a 151 foot tall glass tower. It will host the 2012 NBA All-Star Game.