Known as one of the loudest venues in the NBA, Power Balance Pavilion, now called the Sleep Train Arena, has been the home to the Sacramento Kings for more than 15 years. The Kings have one of the longest history's in the NBA dating back to the 1940s when they played in Rochester, NY and were known as the Royals. Over the next 50 years the team relocated to Cincinnati, Kansas City and finally Sacramento in 1985.
When the Kings moved from Kansas City to Sacramento they played their first three seasons at the old Power Balance Pavilion. Also known as the Sacramento Sports Arena, it was constructed temporarily for the Kings in 1985. With a seating capacity of 13,000 it was not large enough to remain the permanent home of a NBA franchise.
FACTS & FIGURES
-Opened: 11/8/1988
-Capacity: 17,317
-Tenants: Sacramento Kings (NBA)
-Cost: $40 million
-Architect: Ram Haight
-Address: 1 Sports Parkway, Sacramento, CA 95834
-Former Name(s): Arco Arena, Power Balance Pavilion
Seating Chart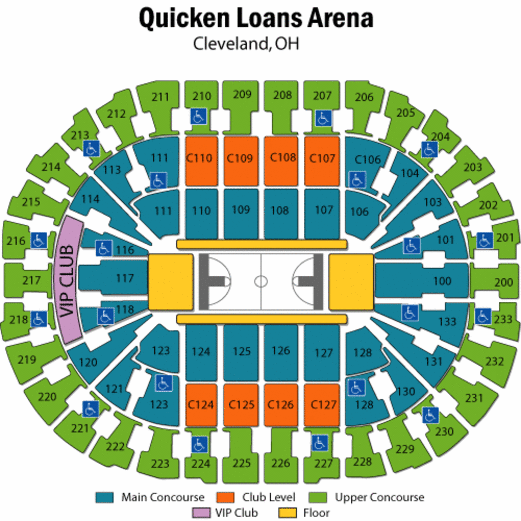 A new basketball arena was constructed in the northern part of the city for the Kings. The team moved into the new Power Balance Pavilion for the 1988-89 season. Power Balance Pavilion has a seating capacity of just over 17,000 with 412 club seats and 30 luxury seats. The home of the Kings features the Skyline Restaurant, an upscale eatery for fans. Since the beginning of this decade, the Kings have been one of the best teams in the NBA, making it to the playoffs nearly every year.
However, due to the fact the arena lacks many modern amenities and the team has struggled to maintain its season ticket holders, the franchise has sought to have a new arena built. Due to the struggling economy in California the Kings have been unable to secure funding for a new arena in Sacramento. The Kings almost moved to Anaheim for the 2012-13 season.
In March 2011, Arco Arena was renamed Power Balance Pavilion after Power Balance LLC purchased the naming rights for five years.
The arena was renamed to Sleep Train Arena in 2013 after a bed and mattress company based in Rocklin, California.
Did you enjoy this arena?
Leave a review below!