The Golden State Warriors have one of the longest history's in the NBA, dating back more than 60 years to Philadelphia. The Warriors were formed in 1946 playing in Philadelphia at the Philadelphia Arena and Philadelphia Convention Hall for 16 seasons. Franklin Mieuli bought the team and moved the team to San Francisco after the 1961-62 season.
The team was known as the San Francisco Warriors and played their games at the USF War Memorial Gym. Across the Bay in Oakland, the city constructed a new sporting complex that included a baseball/football stadium and a new basketball arena.
FACTS & FIGURES
-Opened: 11/29/1966
-Capacity: 19,596
-Tenants: Golden State Warrors (NBA)
-Cost: $121 million (renovations)
-Architect: HNTB
-Address: 7000 Coliseum Way, Oakland, CA 94621
-Former Name(s): Oakland Alameda County Coliseum
Seating Chart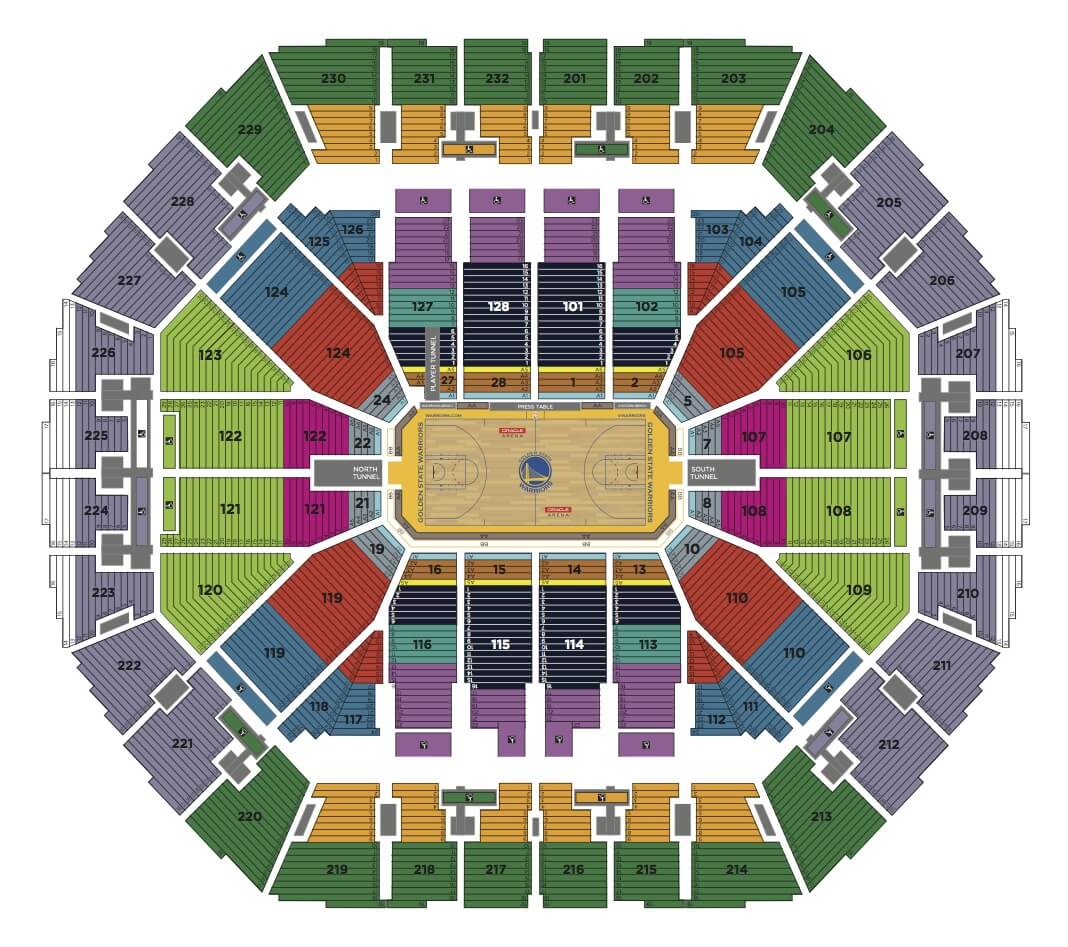 Completed in 1966, the Oakland Alameda County Coliseum was a state of the art basketball arena. The same year, the San Francisco Warriors began playing some of their games in Oakland. For nine seasons the Warriors played in games in Oakland and San Francisco. After the 1970-71 season the team moved all of their games to Oakland and changed their name to the Golden State Warriors. Since then the Warriors have called Oakland home. Thirty years after the arena opened, it was completed renovated in 1996. Over $121 million was spent rebuilding and renovating the coliseum. A new octagonal shaped seating bowl was constructed adding 4,000 seats to the arena. Today the arena has a seating capacity of 19,596 with 72 luxury suites. In October 2006, the Oracle Corporation bought the naming rights to the arena.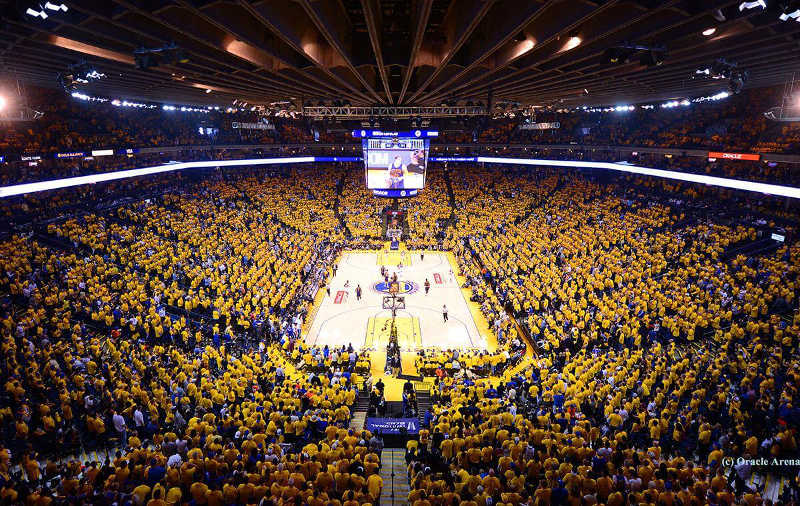 Did you enjoy this arena?
Leave a review below!
Oracle Arena
Average rating:
0 reviews